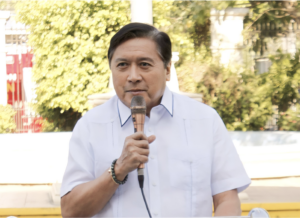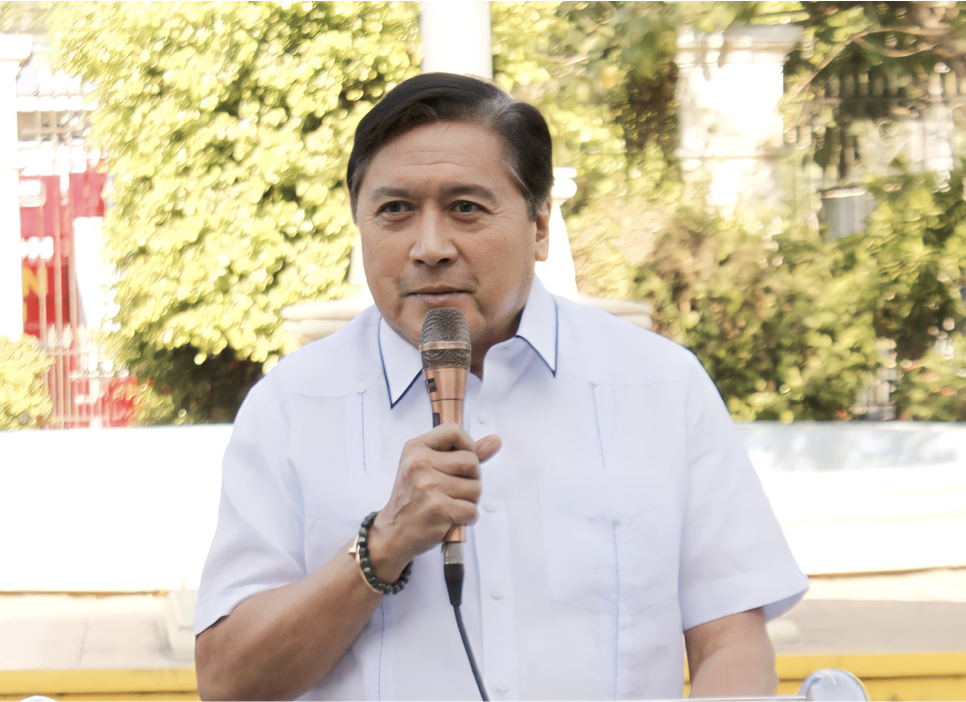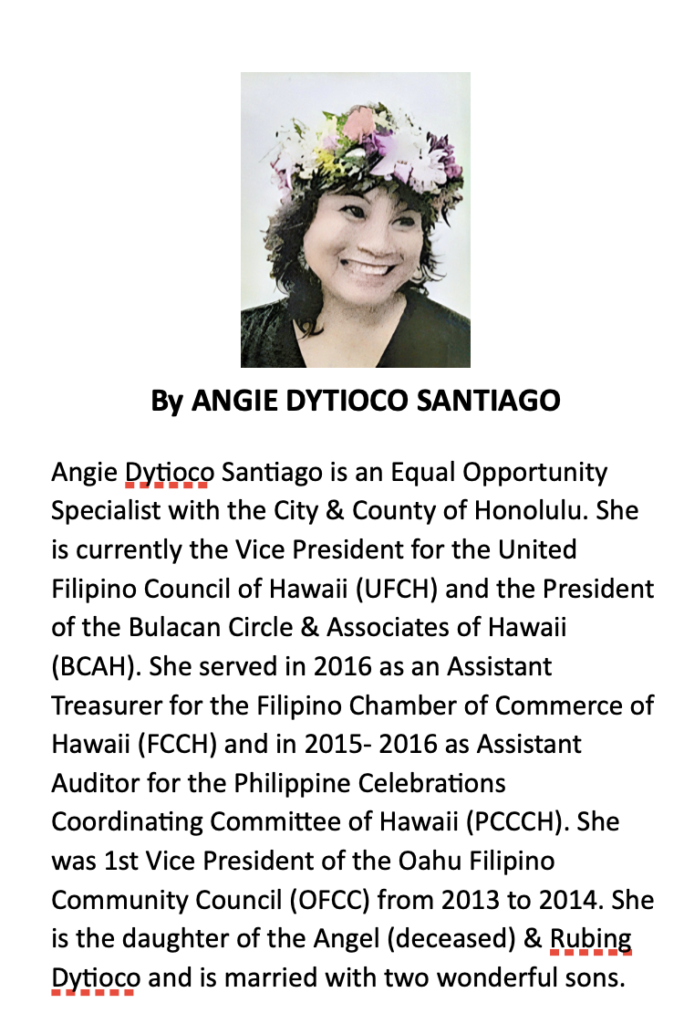 On June 30, 2022, the Honorable Eric Dario Singson became the Mayor of Candon City, which is situated in the lower central portion of the Province of Ilocos Sur, Philippines. 50 years earlier, in 1972, he was elected as Municipal Mayor of Candon at the age of 23 years old, his first elected position. He was then the youngest mayor in the entire Philippines and he served as mayor until 1984. From 1984 to 1986, Mayor Singson served as a Member of Parliament (Interim Batasang Pambasa). From 1987 to 2019, he was the Congressional District Representative, serving in the 8th, 9th, 10th, 12th, 13th, 14th 16th, and 17th Congress.
Mayor Eric and his lovely wife Grace are visiting Hawaii to attend, as honored guests, the Candonians of Hawaii's 75th Year Anniversary celebration which will be held on Friday, April 21, 2023, at the Alohilani Resort Waikiki Beach Hotel, where his cousin Bernadette Dario Fajardo, will be installed as its next President.
I had the honor and privilege of meeting the honorable Mayor Singson and his beautiful family in 2015 as one of 15 students who had finished a three-month immersion course in the Ilocano language and visited the beautiful cities of Candon and Vigan in Ilocos Sur from June 9 to 21, 2015. I will forever hold dear the fun-loving spirit, warm hospitality, and generosity of the people and officials of Candon and Vigan cities. At the time of our 2015 visit, Mayor Singson was a congressman, and his son Dr. Ericson Singson, M.D., was the Mayor of Candon.
I consider it a great honor and privilege to have interviewed Mayor Eric D. Singson, a very respected Mayor of Candon and a dearly loved family man.
Angie Dytioco Santiago (ADS): What other political offices have you held during your career? Mayor Eric Singson (Singson): Mayor of Candon, 1972-1984/1986. Parliament — Batasang Pambansa Congressman 1987 to 2019.
(ADS): Can you share with our readers three (3) accomplishments of which you
are most proud which occurred during your tenure as the Deputy Speaker of the House of Representatives?
(Singson): When I was elected as a Senior Deputy Speaker, I co-authored the increase of tobacco taxes in five years. The increased tobacco excise taxes benefited our district and the Ilocos region. The additional revenues of the government have also increased the budget for the universal health care program of the national government, and in the Ilocos regions, all the LGUS received increases for their tax shares allocated under Republic Act 7171 and Republic Act 8240.
The shares of LGUs are used for the improvement of the livelihoods of farmers, for the construction of school buildings, infrastructures like bridges roads, and multipurpose buildings.
I also sponsored three local government units, namely, Candon City Santiago, and Santa Maria, as tourist destinations in my district. Another accomplishment can be proud of is that I sponsored the collection of funds for the establishment of a satellite of the Regional Hospital in Candon City. It is now the Ilocos Sur Medical Center, catering to patients from the city, nearby towns, and nearby provinces.
(ADS): When were you elected as Mayor of Candon and when will your term end?
(Singson): I was voted overwhelmingly as Mayor in the May 9, 2022, election, and my term will end on June 30, 2025.
(ADS): What are three (3) goals you wish to accomplish as Mayor of Candon?
(Singson): From the onset of my administration, I already made it known that I would be at the forefront of working toward the realization of making Candon a Smart City. This is simply making the most of the digitalization and advancement of technology to best serve my people.
I am also zeroing in on job creation and more opportunities, which is why massive infrastructure projects are ongoing, continuous skills training is ongoing, and we are working to have more efficient government services to entice more investments to our city.
Health care is a top priority, taking cues from the pandemic. That is why! continue to monitor the development of the Ilocos Sur Medical Center which will be the city's main healthcare provider, especially if it attains its tertiary-level status. Our ISMC also serves other towns and provinces.
(ADS): What is your typical day like as Mayor of Candon?
(Singson) Being a hands-on local chief executive, I walk my talk by going to the office every day and working harmoniously with the legislative and government workers to provide proactive services for our people. I personally attend various activities and oversee projects and programs focusing on Sustainable Economic Development programs. I also visit project sites to check on the ongoing work. If it is needed to visit a project like our major ongoing government infrastructures, I will not have a problem with it because I can work extended hours.
I prefer to meet with our people who come to my office seeking assistance and provide immediate solutions, like financial assistance, or refer them to the appropriate office if needed. I made sure that people who came were given the appropriate attention they rightfully deserved.
(ADS): You come from a family of politicians. Please share with the readers the names and political offices held by other members of your family.
(Singson): It is not surprising that my children followed in my footsteps in public service. Glady, they are given the chance to serve. At present, I have three children in public service. My daughter Kristine Singson-Meehan is one of the House Deputy Speakers, my son Ericson Singson is the Senior Provincial Board Member, and another son and namesake, Eric "Owen" Singson, Jr., is a member of the Candon City Council.
(ADS): What is the purpose of your visit to Hawaii?
(Singson): To attend the 75th Anniversary of Candonians of Hawaii and the Induction of Officers on April 21, and to observe tourism projects of Hawaii.
(ADS): How many children do you and Ma'am Grace have?
(Singson): We have six wonderful children: Allen, Ericson, Grace Kristine, Eric Owen, Karen Grace, and Ari Carlo.
(ADS): Ma'am Grace is the love of your life, and I admire how loving you and she are. You two seem inseparable both at work and home, yours is a relationship we rarely see in present times. Please share how you two met.
(Singson): Grace and I went to the same school in elementary and high school. Grace was my first girlfriend, and I started courting her in our high school days.
(ADS): What academic and career path did you take to get to where you are today?
(Singson): I took up Business Administration and became a businessman after college and entered politics at the age of 23. I was elected as the youngest mayor in the entire country at that time.
(ADS): What is your favorite Filipino food dish?
(Singson): Adobo and Kaldereta.
(ADS): If you could someone today whom you greatly respect, whether the person is dead or alive, who would that person be? And why?
(Singson): Jose Rizal, our national hero. I share his conviction that "the youth is the hope of the fatherland."
Aloha and Mabuhay po, Mayor Eric D. Singson and Ma'am Grace! Enjoy your visit to Hawaii!